13,09,2015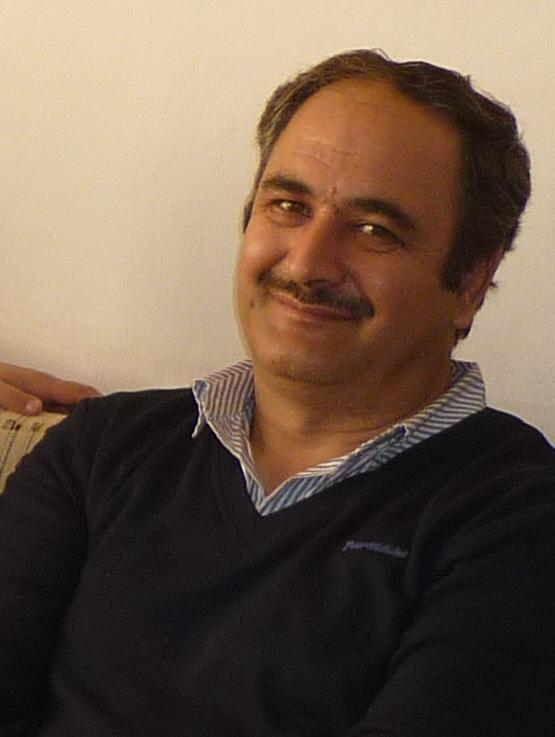 To all trade unions and human rights organisations
Shahrokh Zamani, the well known worker activist died
 in Rajaie Shahr prison, Clearly the Islamic regime is the murderer
 13 September 2015 , Shahrokh Zamani  the widely known worker, a member of the Follow-Up Committee to Set Up Free Labour  Organisations in Iran and the Painters' Union of Tehran, died unexpectedly. We offer our deep condolences to all workers, people, and his family and relatives.
Shahrokh Zamani was in prison since 2011. He was sentenced to eleven years for defending workers and human rights. He was indicted for organizing workers associations such as the syndicate of painting- workers. He was summoned to court three times to comment about the accusations of blaspheming the Supreme Leader. He rejected these allegations; in protest to the sentence of 11 years, he called upon labour and human right organizations for their support.
Despite all the pressure in prison, he continued to reiterate his righteous demands and accentuate on his struggle and for that he became a symbol and a militant figure defending human rights.
One year after he was imprisoned, Shahrokh Zamani divulged the physical and mental torture by writing a letter and addressing all labour organizations and human rights campaigners. In that letter he also disclosed the his and other political prisoners' lives were in danger. The Islamic murderers displaced him from one prison to another several times and put him with ordinary prisoners who had threatened his life. He spent the last four years in prisons such as Tabriz, Yazd ,Ranjaee-shahr and Ghezel-hesar. He was denied from attending the wedding ceremony of his daughter and his mother's funeral. He and his family filed official complaints regarding these cases. Shahrokh attempted even to bring the world attention and he did so in his letter to Ahmad Shahid reporting the threat in prison.
Shahrokh suffered occasional loss of consciousness due to pressure and torture. He had to wait for one whole year to be sent for an MRI scan. The authorities refused him medical care and that was part of the torture. This was the conditions he was subjected  to until the news of his death due to brain stroke broke. The Islamic Republic is the murderer of Shahrokh Zamani; this is not the first time we witness the death of a political prisoner; Afshin Osanloo and Sattar Beheshti are two other examples among more who lost their life in the prisons of the Islamic Regime.
The death of Shahrokh Zamani is another warning sign. We should actively struggle  to free all political prisoners in Iran. We should put more pressure on the Islamic regime world-wide and its murderous act. The Islamic Republic is responsible for Shahrokh,s  death. We should raise our voice against this crime. We ask all labour and human rights organizations and associations to put pressure on the Islamic regime for murdering Shahrokh Zamani  and in defense of the rights of political prisoners.
Free all jailed workers and political prisoners
Shahla. Daneshfar2@gmail.com,
 http://free-them-now.com
September 13, 2015